Trennjaeger LTS 520 Horizontal Feed
Semi-Automatic Hydraulic Cold Saw
Trennjaeger LTS 520 is suitable for straight and miter cutting of structural profiles, solids, plates, pipes, & heavy walled tubes. The machine stand is of welded steel construction, with integrated swivel base. Mechanical stops are provided at 90 degrees for straight cuts, 45 & 30 degrees for miter cutting in both directions left or right. Degree of miter digitally displayed for positioning saw precisely.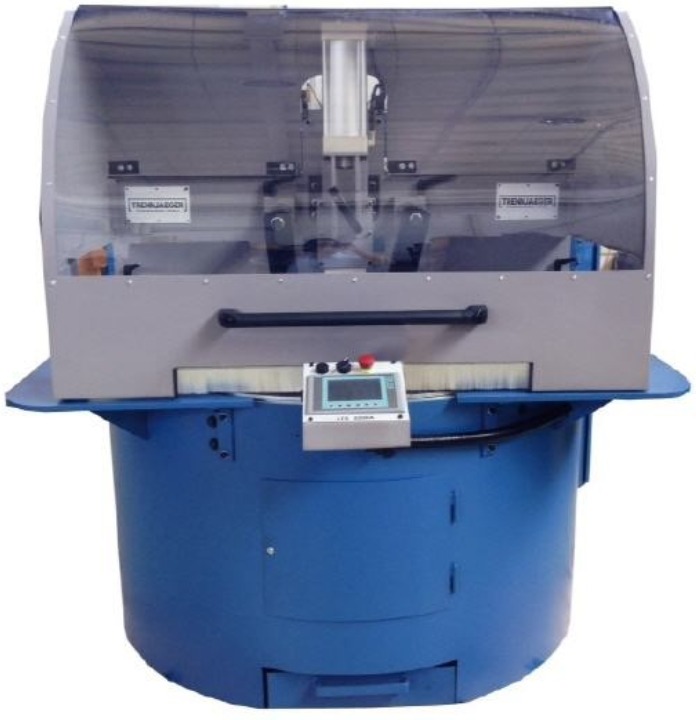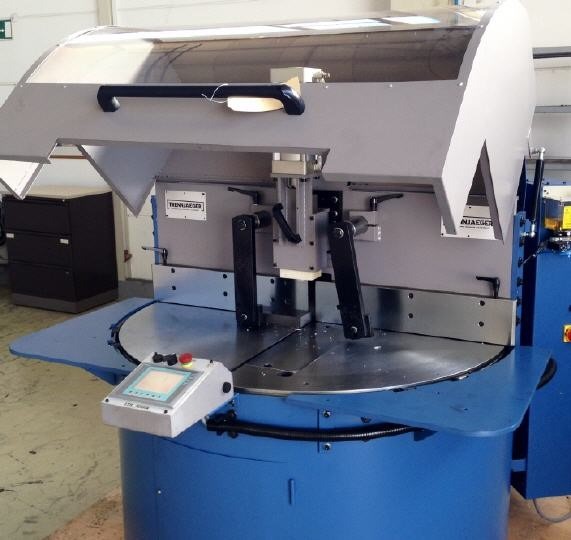 LTS-520 machines gearbox is mounted below the saw table & travels horizontally on precision ground & hardened guide ways. The Trennjaeger LTS 520 employs an all spur & helical gear train, which operates in a constant oil bath. Gear shafts are journaled in heavy-duty roller bearing, to provide the smoothest & most efficient possible method of power transmission.
The saw motor is a two speed electric motor that will give saw blade speeds of 29 and 58 m/min
with an optional stepless drive offering 12 to 100 m/min blade speed.
Trennjaegers thick working table and powerful pneumatic clamps serve to minimize vibration while cutting. The material being cut is clamped horizontally & vertically to ensure that it is positively secured. The width of the clamping range is normally 0 to 16-3/4", but by exchanging the pressure pieces on the horizontal clamp, the range can be increased to 20-1/2". This auxilliary pressure piece if furnished with the machine and is also useful when acute miters are performed.
LTS 520 saw table rotates inside the machine stand, the machine's datum line always remains constant. This simplifies material handling and measuring. The gearbox or "saw head" is fed by a lead screw & is powered by an electric motor. The feed rate is infinitely variable from
1-1/4" to 29-1/2" per minute. The rapid return is constant at 59" per minute. The rate of feed is controlled by a potentiometer on the saws control panel conveniently located for operator.
Siemens touch screen control panel, user friendly, clearly labeled & easily accessible push buttons and selector switches for all machine functions, as well as an emergency off push button with keyed lockout.
Machine is designed for use with saw blades in the following diameters:
460mm or 510mm Segmental Saw Blades
400mm to 550mm HSS Cold Saw Blades
Blade is lubricated by means of a spray mist "micro-dose" coolant system. The lubricant is applied at full strength, but in very small quantities. Therefore, there is no mixing of coolant required.
Cutting Capacity: 550mm (21-/12") 90 Degrees 45 Degrees 30 Degrees
Round Tubing 7" 7" 6-1/2"
Rectangular 13" x 7" 9" x 7" 7-1/2" x 6-1/2"
Flats 20-1/2" x 3" 13-3/4" x 3" 9-3/4" x 3"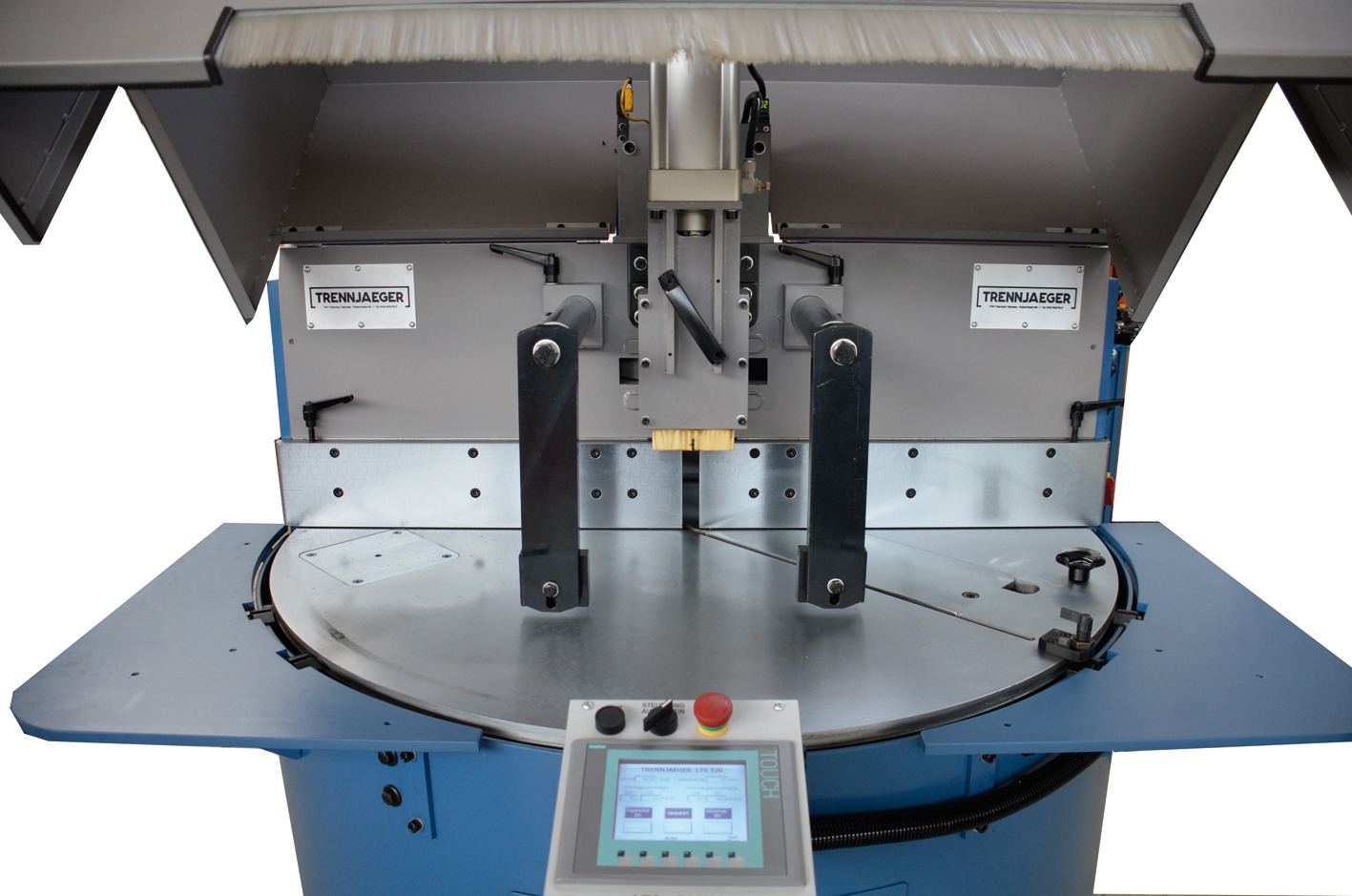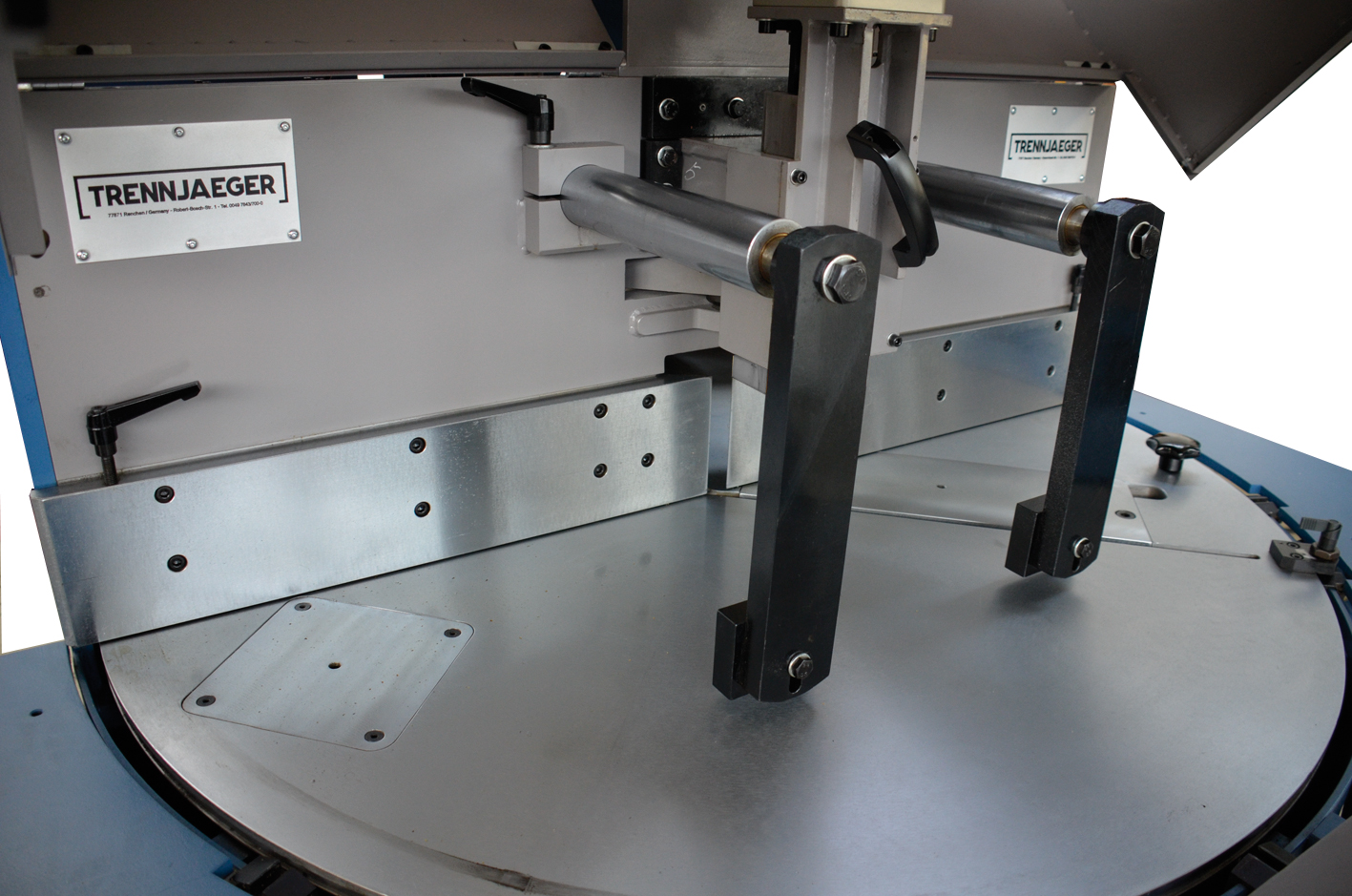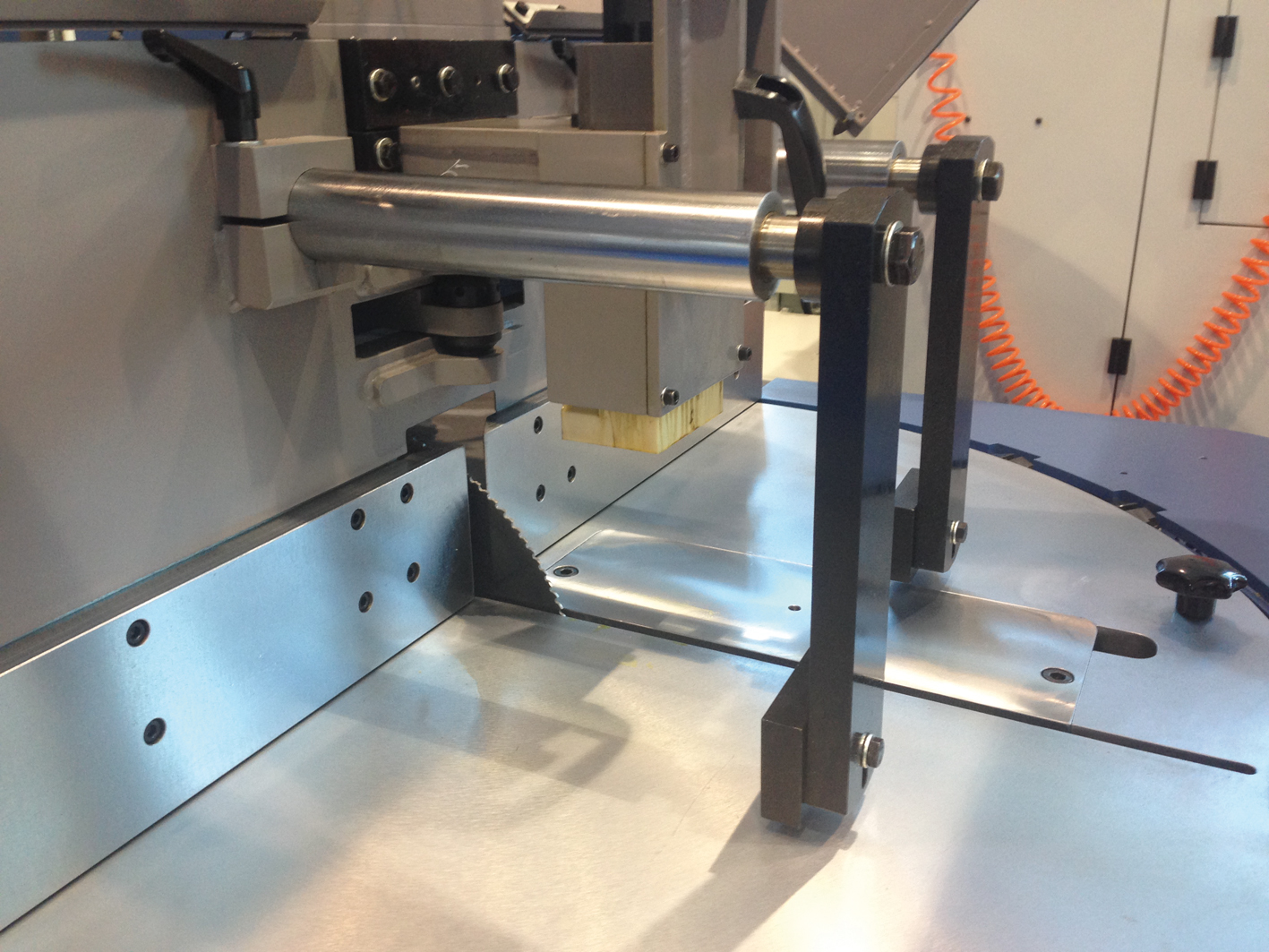 Trennjaeger LTS 520 Cold Saw Info/Request Form